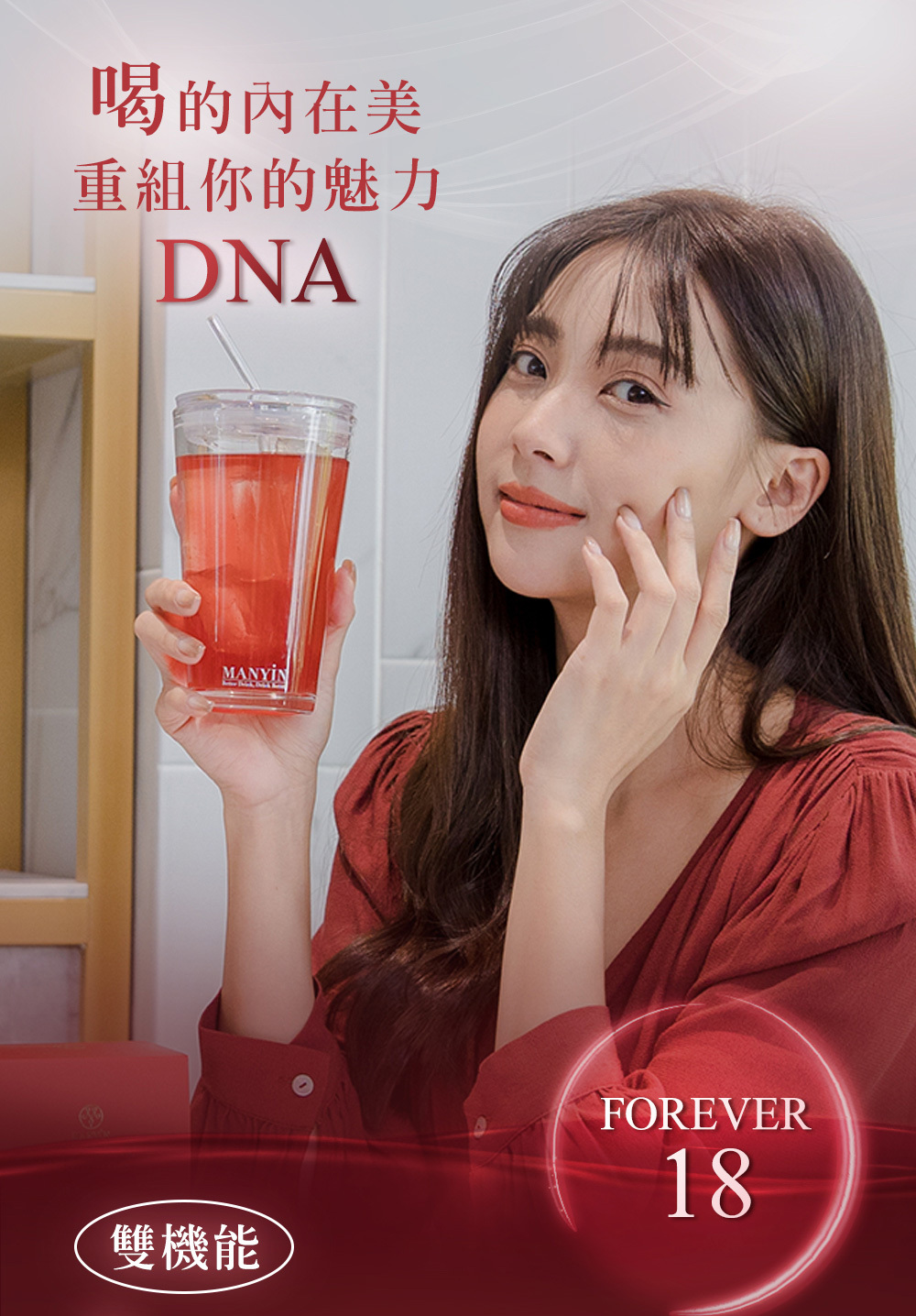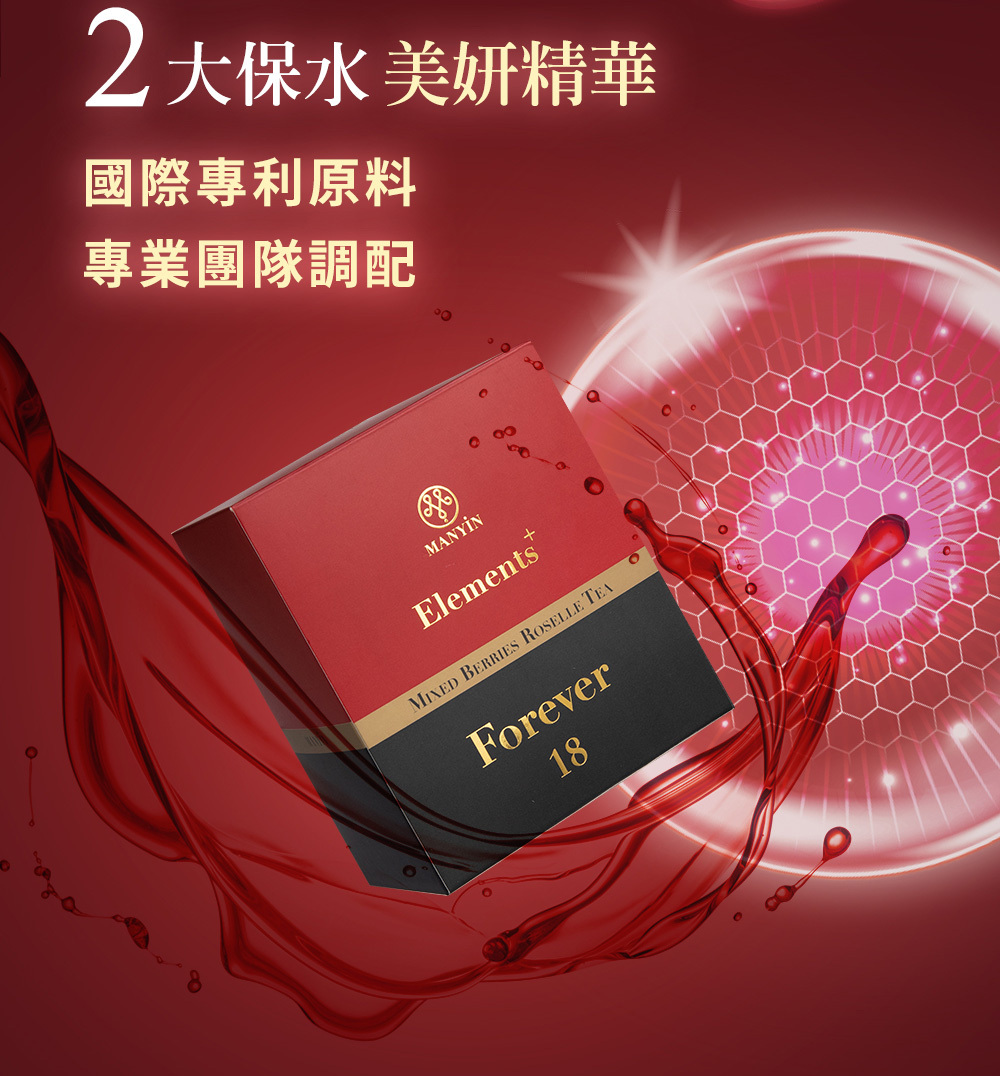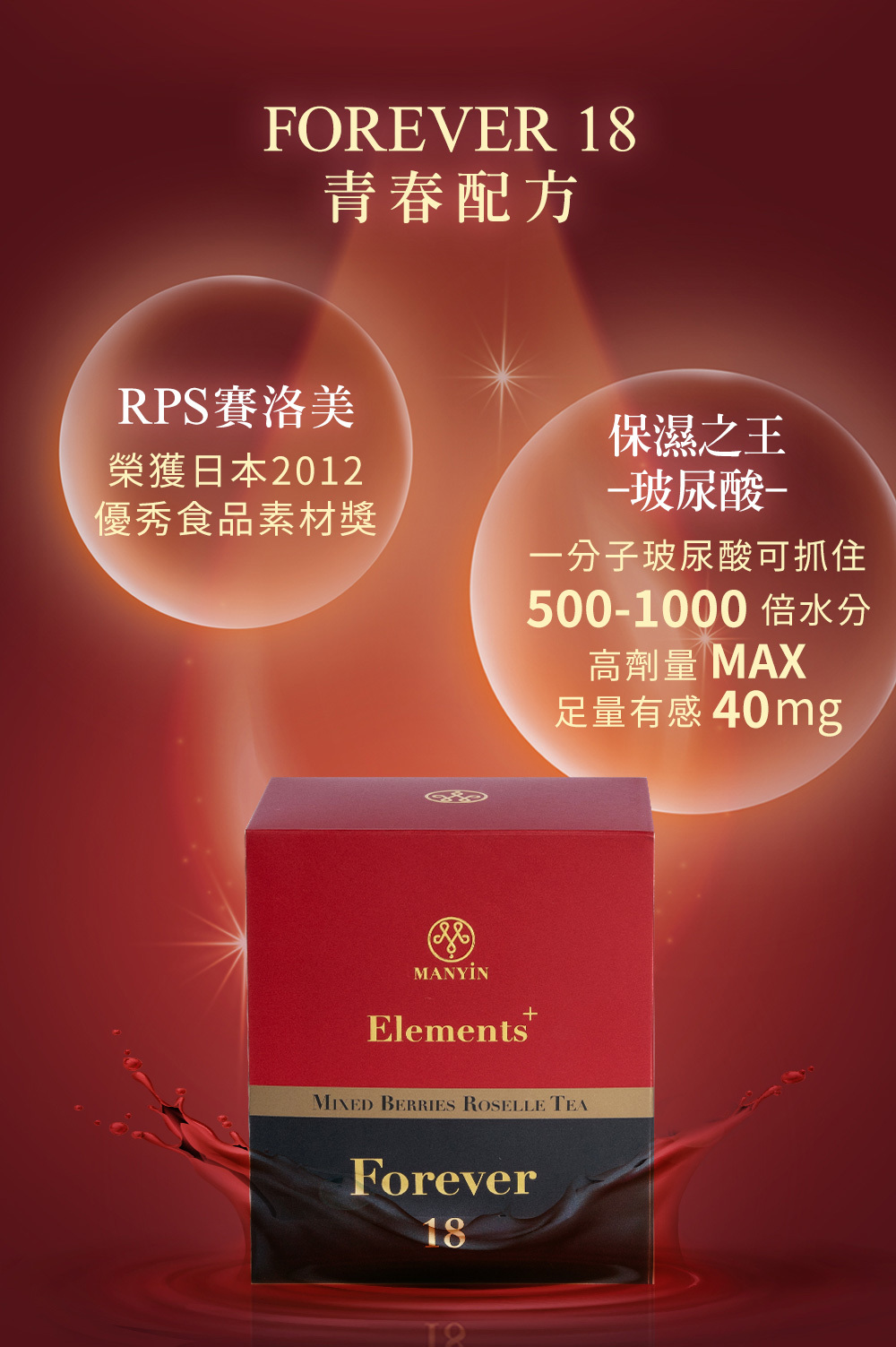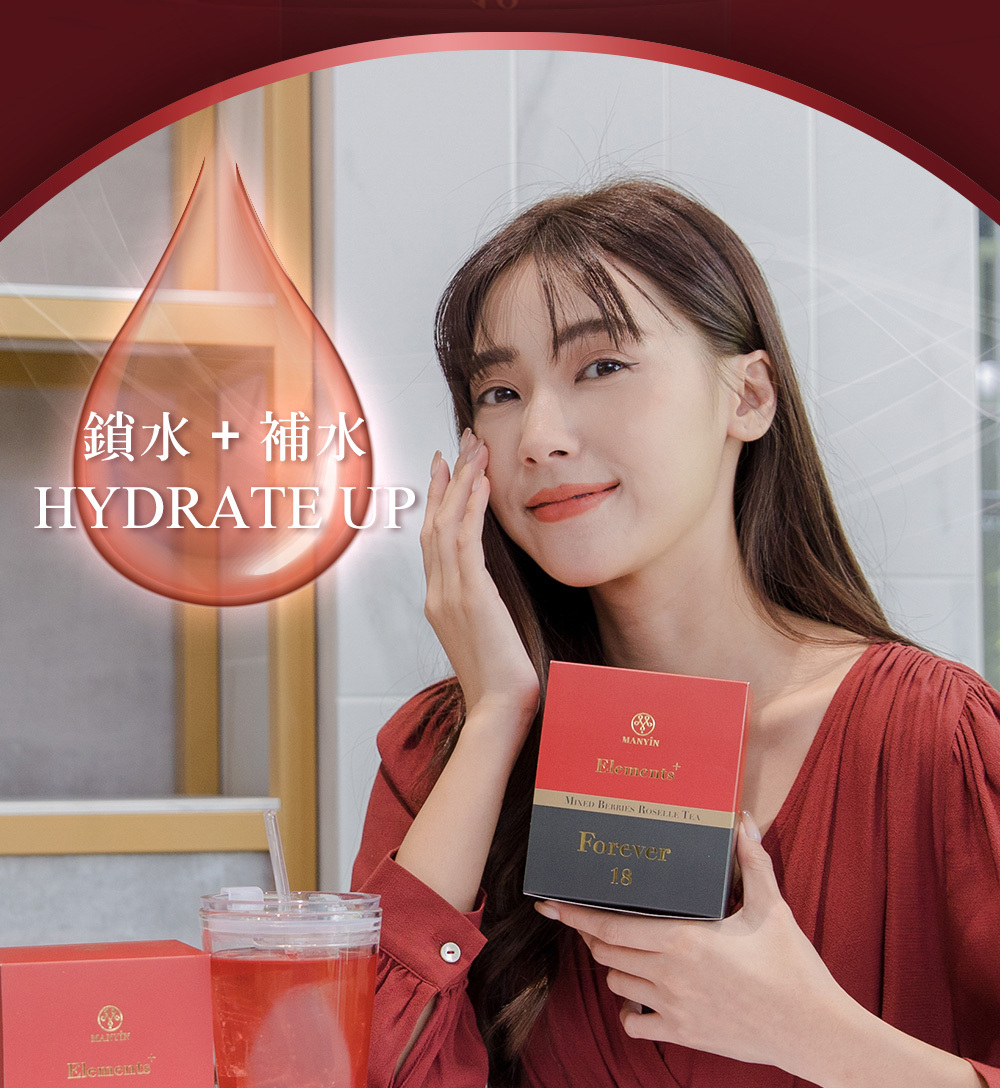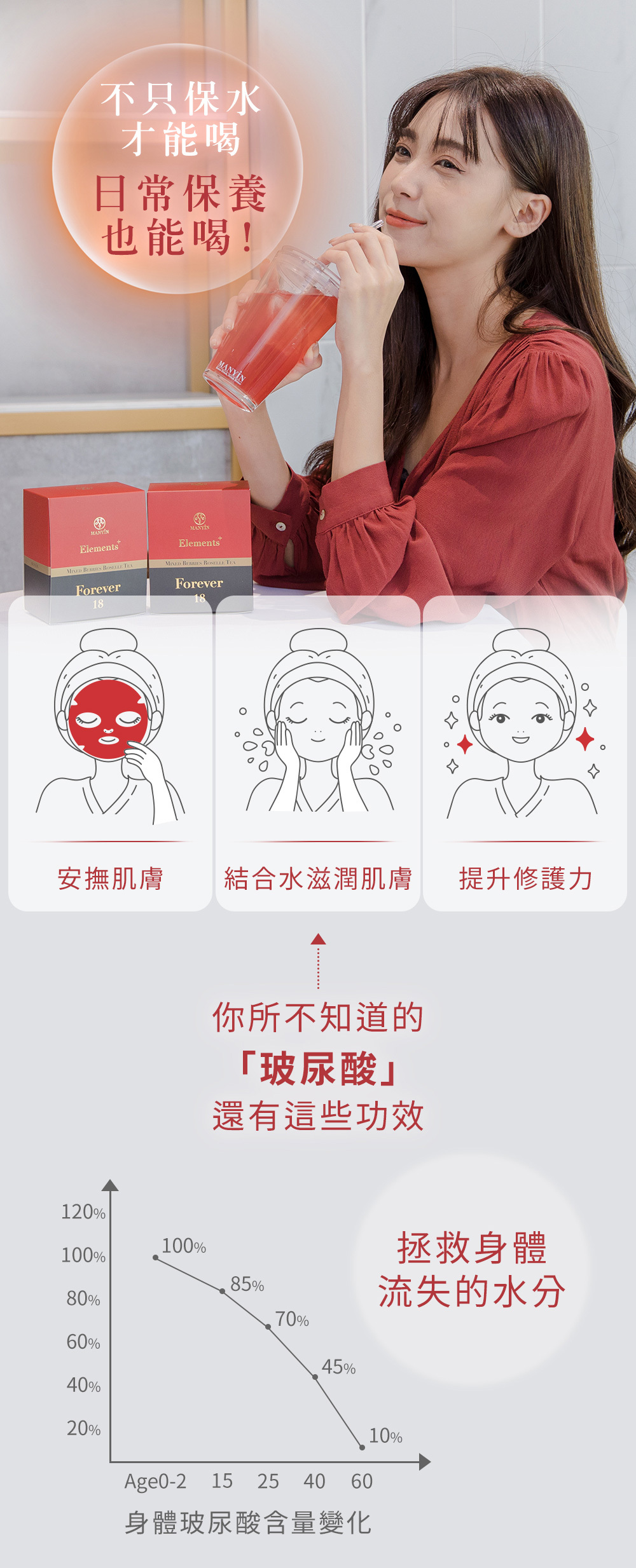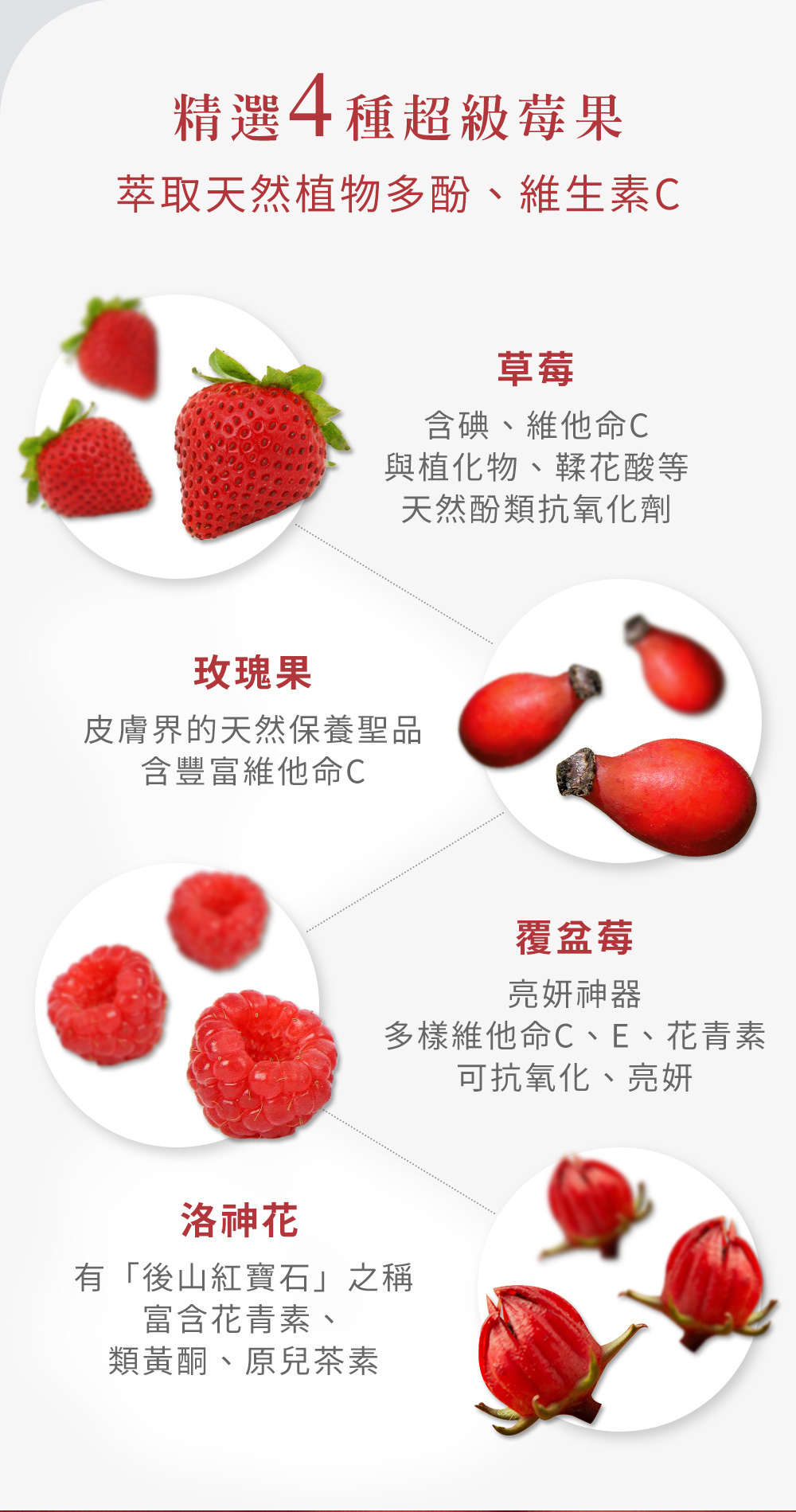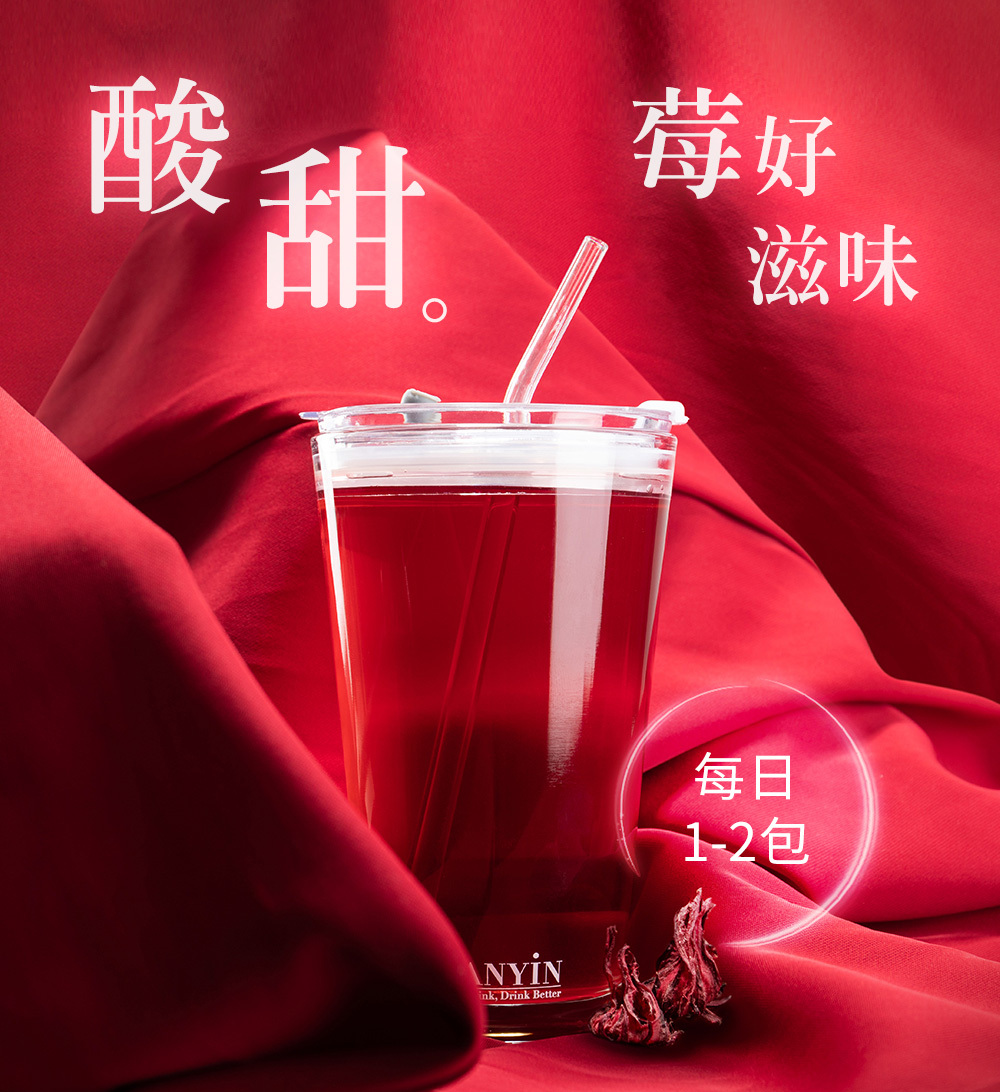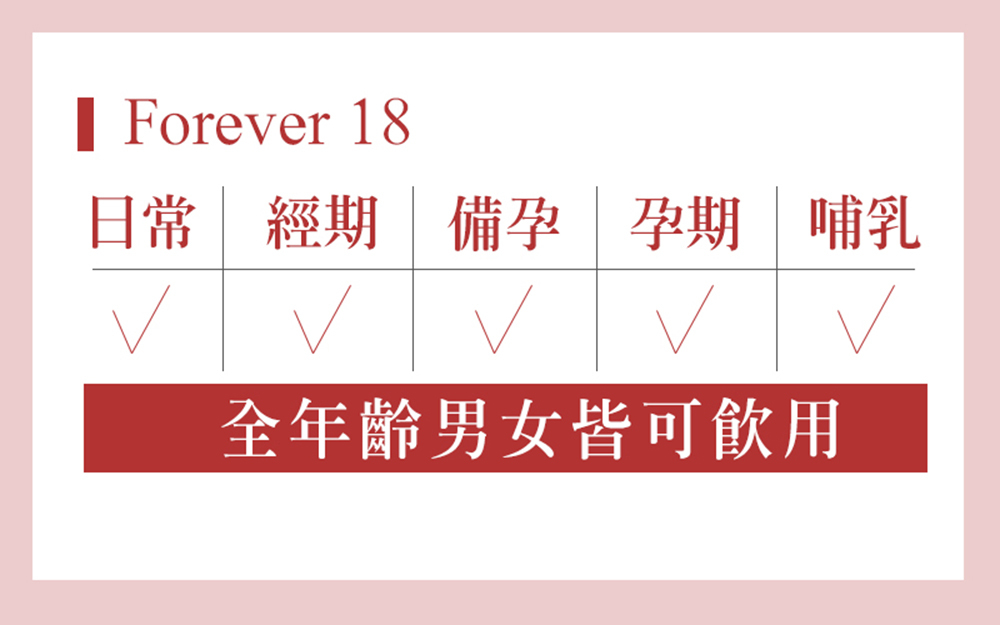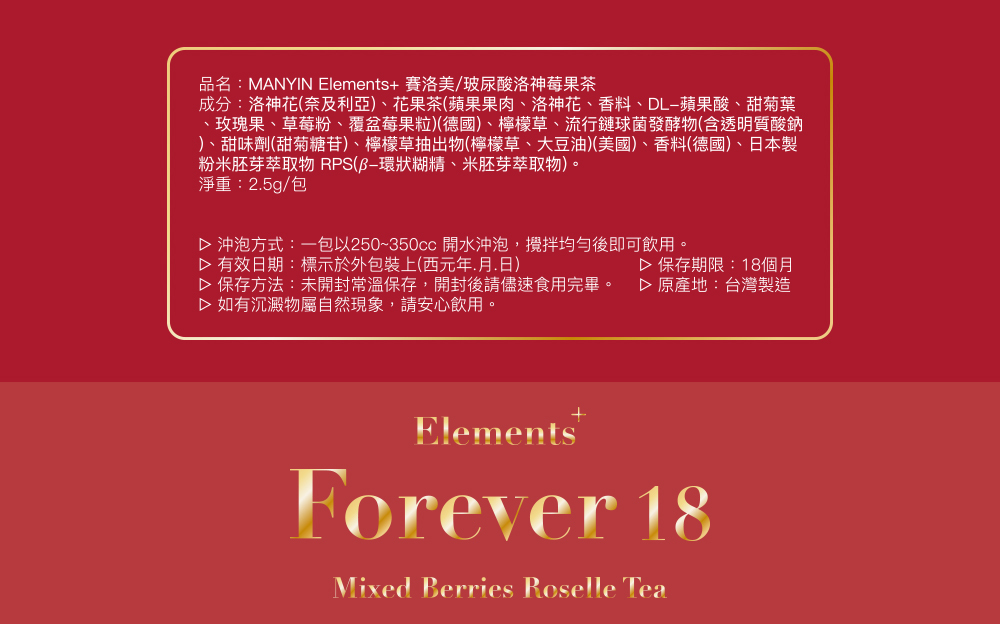 PRODUCT NAME: MANYIN Ceramide / Hyaluronic Acid Roselle Berry Tea
INGREDIENTS: ROSELLE(NIGERIA), FLOWER FRUIT TEA(APPLE PULP,
ROSELLE, FLAVORING, DL‑MALIC ACID, STEVIA LEAF, ROSE HIP,
STRAWBERRY POWDER, MINCED RASPBERRY)(GERMANY),
LEMON GRASS, STREPTOCOCCUS ZOOEPIDEMICUS
(INCLUDING SODIUM HYALURONATE), SWEETENER(STEVIOSIDE),
LEMON GRASS EXTRACT(LEMON GRASS, SOYBEAN OIL)(AMERICA),
FLAVORING(GERMANY), NIPPON FLOUR MILLS RICE GERM
EXTRACT RPS(β-CYCLODEXTRIN CRYSTALLINE, RICE GERM EXTRACT)
NET WEIGHT: 2.5g*7 Pcs / Box
BREWING INSTRUCTIONS: Blend a pack evenly with 250-350cc
room-temperature water. When ready, it is time to enjoy it!
EXP: Printed on the box(yyyy-mm-dd)
SHELF LIFE: 18 months from MFD
PLACE OF ORIGIN: Taiwan
STORAGE INSTRUCTION: If unopened, store at room temperature;
if opened, please consume as soon as possible.
CAUTION: It's normal to see precipitate. Don't worry.